Term 3 ends at 3pm on Friday 30th September
Kia ora koutou.  Hello everyone.
Board elections
Board nominations have now closed and voting papers are in the post to all of you. Rima Hanmer in the school office is our Returning Officer and is is important your vote is either received by 4pm on  7th September or by 12th September if it is a posted vote. Late votes cannot be counted, so please return your voting papers as soon as possible.
Introducing Constable Simon Fox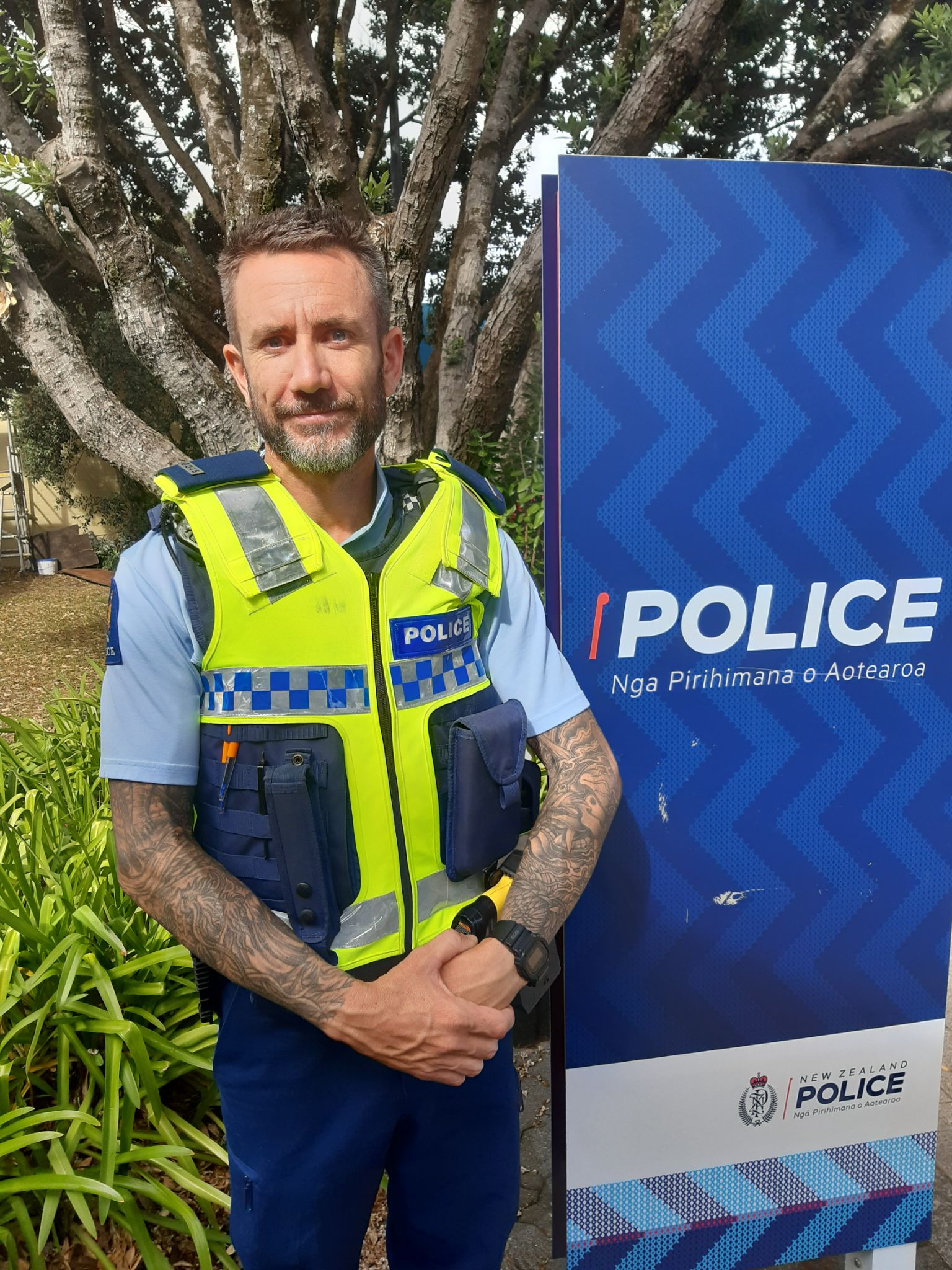 Last term we contacted Constable Simon Fox at the Browns Bay Police Station about general security and anything he could advise on to help us keep the school property safe. On Thursday last week he visited us at the beginning of the day and while standing in the drop off zone he identified two issues affecting safety;  some people parking and walking into school instead of just dropping off and therefore stopping the flow of traffic through the drop off zone and a lack of seatbelts and restraints worn by children. He was very disappointed by the number of parents who were not taking responsibility for their children's safety. Up to one in three cars did not have their children restrained appropriately. On Monday this week he returned to check to make sure students and parents were correctly wearing their seat belts and car seats are being used properly and Simon will return regularly until  things improve.  Please take this seriously and always use seatbelts or car seats for your children.
Click here for information on child restraints in English and here for Chinese.
Simon been very supportive of all of the schools in the area and we look forward to working with him in the future as the local Community Constable working between Okura and Murrays Bay.
2023 Enrolment Applications
If you have a child turning 5 next year or know of anyone else  who has a child and wants them to come to Glamorgan School in 2023 please let the office know as soon as possible. All in zone children are guaranteed a place.
Out of zone applications- advance information
Any out of zone applications for 2023 will to go into a ballot held on 19th October, if we have any places to offer. All out of zone applications must be in to the school office by Wednesday 28th September.
Please note: if you have a child enrolled out of zone already or a child who was enrolled in zone but you have now moved out of our zone, this does not give any other siblings in your family an automatic place at the school. Each out of zone enrolment must go through the ballot process and therefore it is essential you apply as soon as possible. If in doubt please ring the office.
Education Review Office Special Project on Ethnic Diversity
We want to hear from you! The Education Review Office is doing a special project to build a picture of the increasing ethnic diversity in New Zealand schools. As part of this they want to
hear your ideas and experiences of schooling in NZ for families from the following ethnic communities: African; Asian; Continental European; Latin-American; Middle-Eastern. You can participate by clicking on the link below:
https://www.surveymonkey.com/r/LTIB-Whanau
Welcome Paula!
We welcome Paula Campbell to our administration staff. Paula works in the mornings and her duties include resource management, attendance and following up on absentees, so if you forget to send a message if your child is sick it is now Paula who will follow up with you. She is on a fast learning curve and doing so well- we love having her on our team!
Board of Trustees Meeting
The next Board of Trustees meeting will be held on Thursday 18th August at 7pm in the administration building and anyone is welcome to come along.
Friends of the School (FOTS) News
Glamorgan Gives Back Raffle
Glamorgan Friends of the School (FOTS) are so excited to announce our upcoming Glamorgan Gives Back Raffle!  Stay tuned for the opportunity to opt in to sell tickets and for the chance for your child to win great prizes for ticket sales.
The Give Back Raffle is our way of supporting businesses in our local community and all proceeds go to helping our school!   Will you be one of the lucky winners from our $5,000 prize pool?  Tickets on sale from August 29 for $5 each.
To stay up-to-date join us on Facebook Glamorgan School FOTS
Upcoming Events
Click here to view the school calendar

Print or Save this Post